Home
Only managed, controlled food chain from "farm-cow" to "packet of milk on the table" will ensure strict quality, food safety and usefulness of dairy products to the consumer.
What kind of milk-raw materials for incoming inspection dairy enterprises - is the quality of the finished dairy products output, this is the correct construction of the concept of socially responsible business.
Consulting Center offers NEWMILK
Professional production audit, еducational and practical advice on improving the quality and safety of the entire range of manufactured dairy, dairy, molokoёmkoy products, offers seminars to study topics from the stage production of raw milk at farms and agricultural enterprises, given the critical control points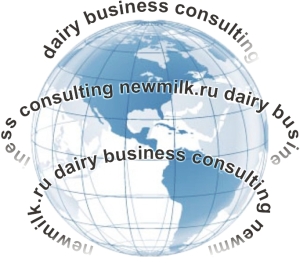 International cooperation on the harmonization option, adaptation of standards, regulations, rules and regulations in the production of raw milk its processing, packaging, labeling in relation to trade and the economic outlook in the designated geographical location on the world map.
The course is aimed at improving the efficiency and transparency of the existing business and for the profile of the audience.
Specialists of farms
Managers of cooperatives, agricultural holdings
Managers and owners of dairies
Specialists in the purchase of raw milk
Director of the Laboratory of milk quality