Our Work Competence
Experience
Training courses and consulting for suppliers of milk and dairy products specialists held:
The Republic of Udmurtia:

The Ministry of Agriculture
Glazov on dairy Butter Factory
The dairy plant "Sarapul-Moloko
Izhevsk on dairies
On Kezskom cheese factory

In the Kirov region:

In agricultural holding "Doronichi"
At the Institute for Advanced Training in agriculture
At the Kirov Dairy Plant

In the Perm region:

On Vereshchaginskaya dairy plant.

In Orenburg.
In the Kurgan region.
In the Tyumen region.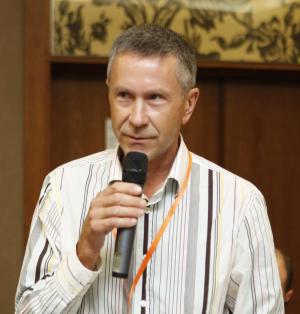 Project leader: Alexey Mazaev
Qualification
Academy of Veterinary Medicine in 1983 (Russia)
NIInstitut tuberculosis and brucellosis in cattle in 1987 (Russia)
Institute of Veterinary Sanitation and Hygiene (VNIIVSiG) in 1990 (Russia)
Training on «Valio Ltd» in 2006 (Finland)
South Ural State University, Faculty of Food Technology, specialists in dairy farming, milk processing 2011 - 2015. (Russia)
The doctor, a specialist, an expert lecturer.

Download the presentation in PDF (English)